University of Chicago Computer Science Dept. Collaboration - Big Data Installation
Dec 2021
Class Title:
Privacy and Security in the Digital Age
Instructor(s):
-
Douglas Pancoast
, SAIC
- Blase Ur & Randy Landsberg, UChicago
Goal of the class:
For this the course will deploy design project making to explore fundamental conditions of privacy and security as they relate to digital and physical interactions. Privacy, as we understand it, is a relatively new concept. Whereas people have an instinctual desire for privacy, for most of our history, many cultures have prioritized convenience and wealth over privacy. But data collected about people underpins online personalization and raises new and critical privacy concerns.
The course will examine privacy and security as concepts, as physical constructs and as digital interactions (data), specifically looking for art and design project space at the intersection of those circumstances.
Team Composition:
- Aldo Petruzzelli, UI/UX Designer, Researcher, Design Student, SAIC
- Alex Miller, Computer Science Student & Developer, UChicago
-
Abigail Barnes
, Computer Science Student & Developer, UChicago
Type of project:
Interactive Installation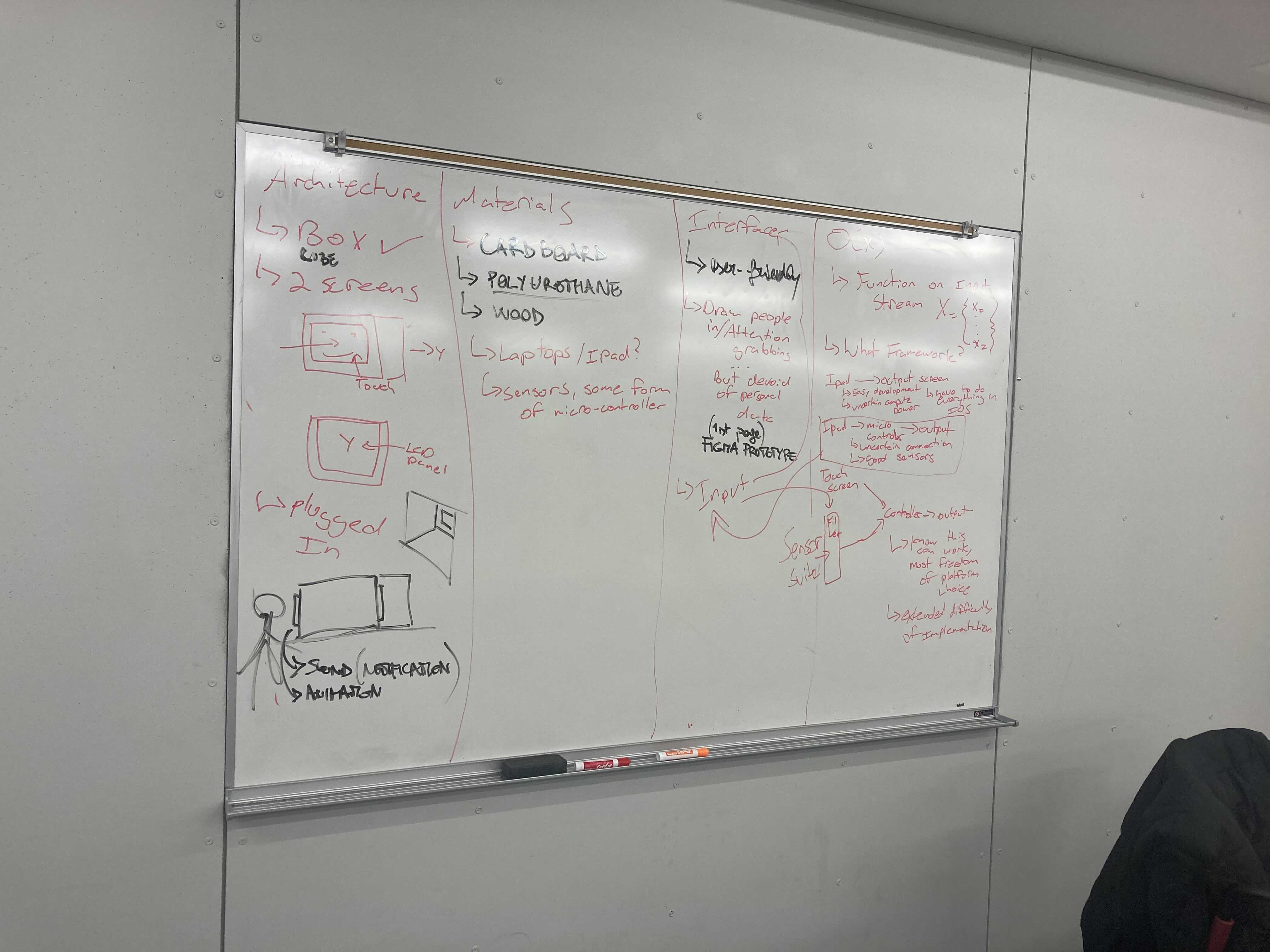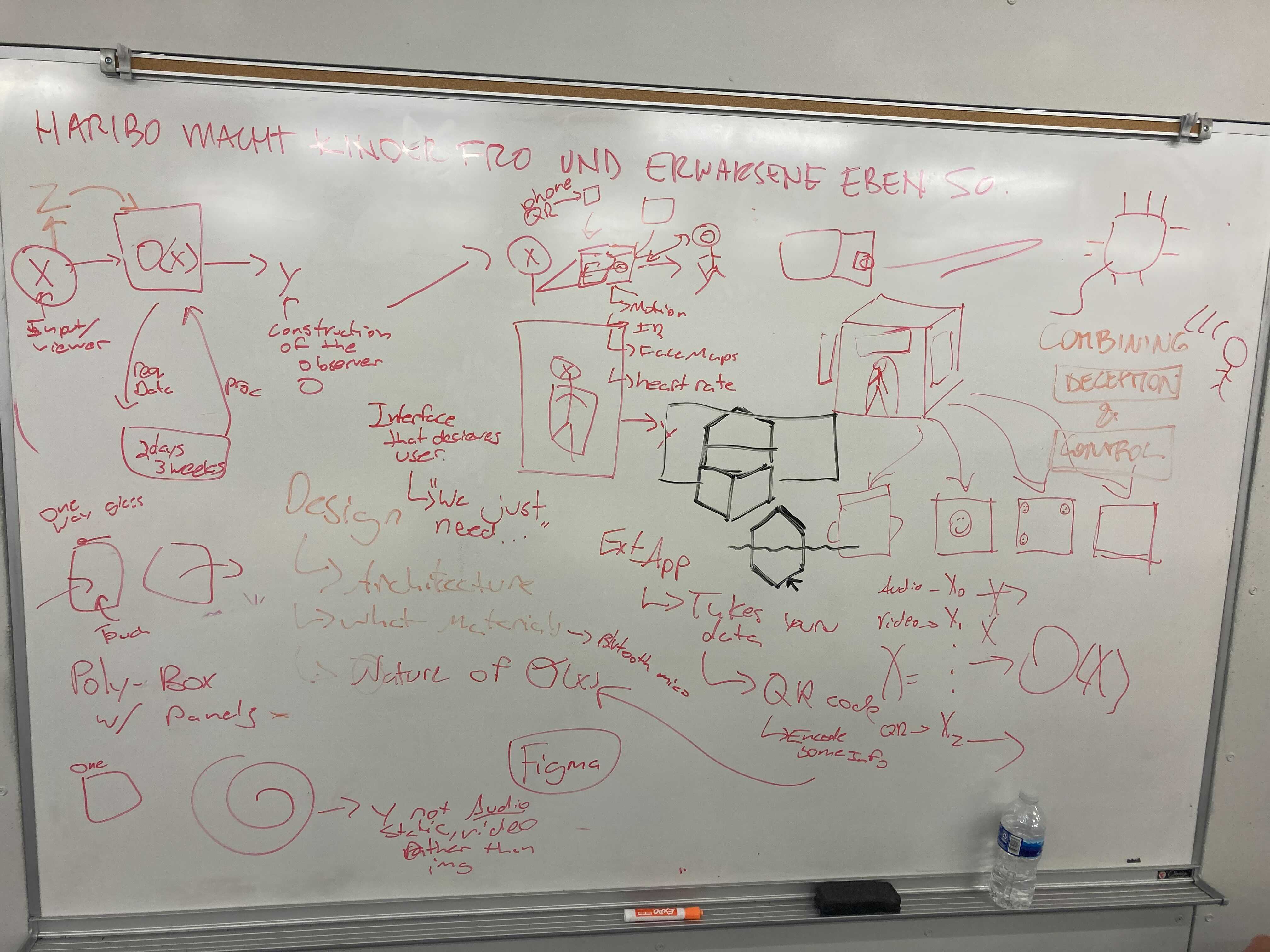 UI meant at gathering personal preferences from students interacting with the installation. This is the Input.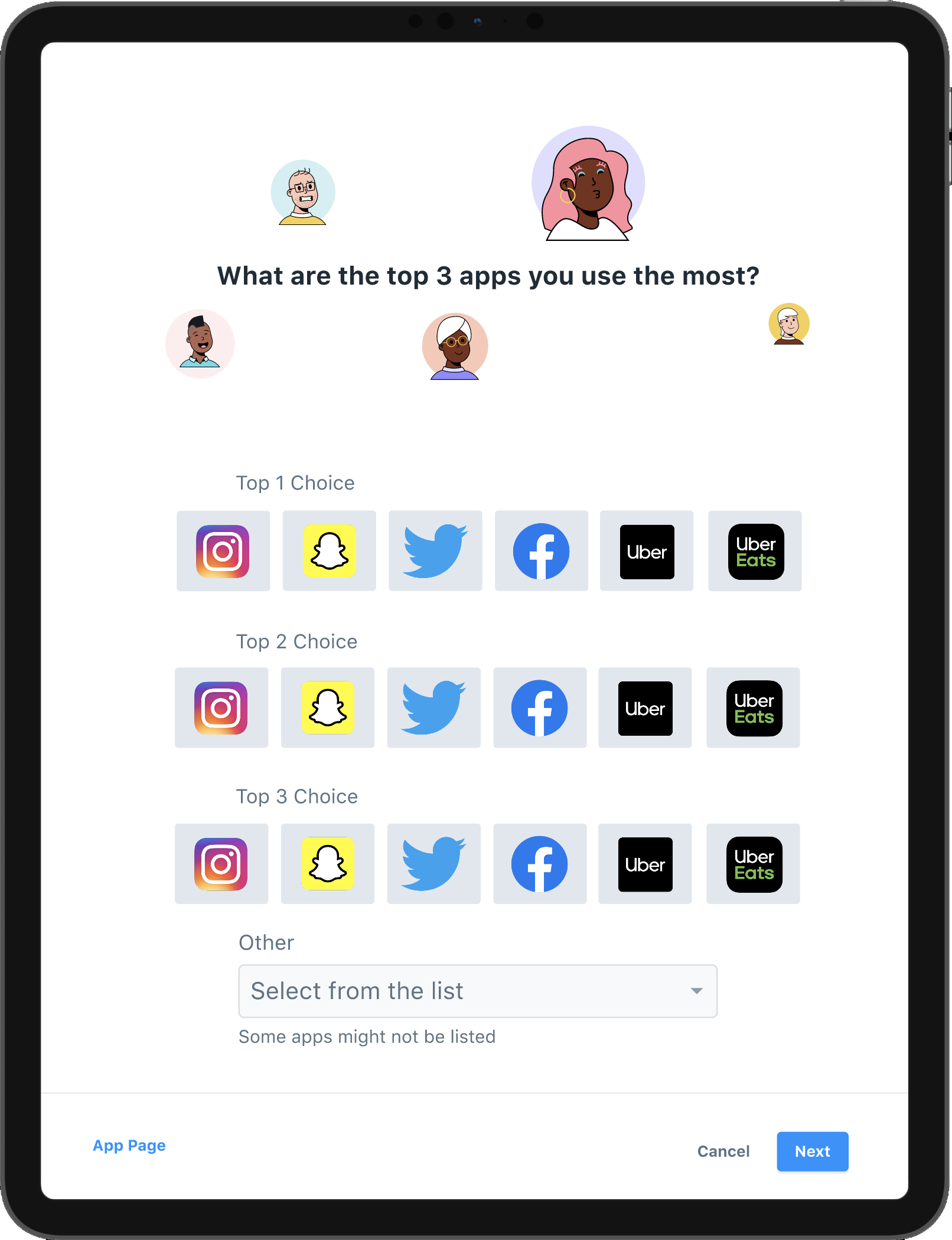 Scan the QR Code to preview the box in AR:

All data gthered during the Input stage would be shown on the other side of the box as Output. The goal would be to synthesise all data from each user as to form an "internet persona", and then show how much of our data is out there on the output tablet with information about who we are on the internet.



Location of the Installation Media Arts, Data and Design Center at the University of Chicago: